Packaging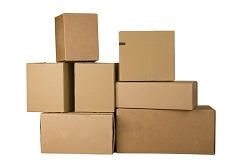 Packing is a time-consuming, monotonous chore that takes up a lot of your energy. Most people do not have the time to pack due to work and other commitments which ultimately leads to them rushing the task. And this leads to poor packaged items that are prone to damage and breakage. Why not let Removals Wales do your packing for you? We boast a highly skilled team that is able to pack your items efficiently and quickly. We can guarantee you that none of your things will get damaged in any way. Everything will be secure and safe as long as they are in our hands.
As we are professional packers, we have all the expertise and resources to ensure your move goes well and that none of your items get damaged. We have all the best-quality recourses including boxes of all sizes, labels, tape, cellophane and cardboard. We also have special wrapping material specifically for fragile items. Despite the existing range of packing equipment available in supermarkets and DIY stores, our equipment is high-quality and specifically designed for specific items. We have the right packaging equipment for electrical devices like computers and televisions, and the right resources for larger furniture, such as fridges and tables. As for your upholstery items like your sofa, we have plastic sheets and other special coverings to make sure they are well protected. It is up to you when you would like your packing done for you. We are always available and ready to help. It doesn't matter whether you're moving domestically or commercially, we have the team of experts and all the resources to do it successfully.
You may be thinking to yourself: why do I need a packaging service? And what will I gain from it? We can confidently say that with our wealth of experience in this department, you will save time, energy and cut the high risk of any of your belongings getting damaged. Admittedly, packing isn't the most complicated task in the world. In fact, it is more than doable. However, packing efficiently and professionally is the hard part. Packing is easy, but doing it in a way that ensures no possibility of damage to your items is incredibly tricky and should only be left to the experts. By using our packing service, we can guarantee that your items will be arranged and packed competently.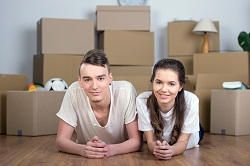 We are more than aware that some people don't hire professional packers simply because they feel their fees will not be within their budget. That's why we have made our prices completely affordable to all. We want all of our services to be within your budget. We know that money is tight for a lot of people and in order to save money, they try doing everything themselves. Our research has found that it is actually much more cost effective using a professional service like ours than the DIY version. That's because you end up spending a fortune on packing equipment and when that bad quality equipment doesn't meet your standards, you end up buying everything all over again. Hence, money is wasted. However, if you use us, we ask for one single payment and all your work is done for you. Hence, money is saved.
Removals Wales offer the best prices around. If you would like to use our packaging services, please get in touch by calling 020 8746 9625 and we'll give you a free quote over the phone. Or if you have any further questions, customer service is always willing to help and guide you. So get calling and let's get packing!