Our Services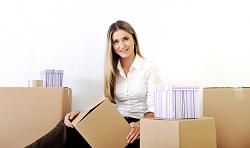 Removals Wales is a removal company located in Wales. Whatever you need, whether its removals, packaging or storage, we offer a range of services to our clients. We also ensure that our prices are affordable to all potential clients because we understand that there are many people out there that are on a tight budget and need an affordable removal company. We are also flexible so if you need a removal company ASAP, we do all we can to fit you in, even if it's the same day. If you need a reliable and affordable removals service, give us a call on 020 8746 9625.
Moving is hard, let's be honest. It takes a lot of stress off the move if you know there's a trustworthy removal company taking care of it all for you. It doesn't matter where you're moving; our team of removal men is qualified in driving a range of different sized vehicles. Satellite navigation systems are also installed in each one of our vehicles so that there is possibility of them losing their way. From start to finish, the removal team do all they can to help you. In addition to picking up and unloading your belongings, the team also helps you with all the lifting and can even help you take the boxes into the preferred rooms. That is of course, if you request it. But they're nevertheless more than happy to do it.
We also offer commercial moves so if you are moving from one office to the other, we can do it for you. We have all the essential resources and knowledge to make your move smooth and successful.
We also offer storage solutions to anyone seeking a clean and secure place to keep their items. Again, this is something we do for a more than reasonable price. Whatever your situation, we can help you or guide you in the right direction if you need any help. We offer a variety of different sized storage units and for different amounts of time. Whether you're looking for a long-term or short-term storage unit, we do try our best to cater for all of your needs. If you have any particular, specific needs we can create a personalised package especially for you at no extra cost.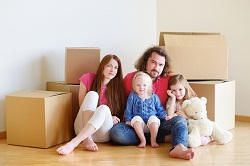 Finally, we can also provide you with a packaging service so if you're struggling with the packing, why not hire our skillful packaging team to do it all for you. If not, we can provide you with the best quality packing materials and resources so that your valuables are well packed and prevent possible damage.
Removals Wales does all it can to be its prices cost-effective so that we can reach out a variety of different customers with different budgets. Another benefit to our company is our vast amount of experience in removals. Our expertise in removals has been honed by our experience. If you think we have what you need or have any questions regarding our company or our services, call up today on 020 8746 9625 and get chatting to one of the friendly employees from the administrative team. They are always ready and happy to help and answer all of your questions. If you need any advice, these are the people to ask. In comparison to other large, commercial companies, our customer service is knowledgeable in what they are talking about and can easily answer all of your questions and lend you advice.