Remarkable Office Removals from London to Wales!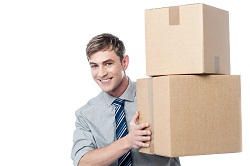 If your business is being relocated from London to any part of Wales, you need to call Removals Wales. Many businesses are taking advantage of cheaper rents than in London and relocating to other parts of the country to grow their operation further and with great success. We've been involved in commercial removals from 'the smoke' to 'the valleys' for more than ten years and have built solid relationships with our customers. We believe in offering cost-effective professional business relocation that takes the stress out of a complex operation. We are also experienced in dealing with employee relocation and have unbeatable prices for our entire range of commercial moving services. Why don't you call 020 8746 9625 for a free consultation?
We're Reliable, We're Cheap and We're The Best!
Our business has grown over the last years on the strength of our customers' recommendations and word of mouth referrals. That means we stand firmly beside the quality of our professional office removals and always ensure 100% customer satisfaction. Moving a business and its employees is a complex and expensive task and budgets can run out of control unless the relocation is professionally managed. That's the very reason we've come so far! Our professional and experienced office movers work efficiently and diligently to deliver a fantastic result. Take the strain out of your office move by calling us today. We'll quote you a price that we'll stick to if everything is as you described to us and we guarantee no hidden charges are ever applied. Call now without delay.
Need To Take Your Staff To Wales with You?
We offer a comprehensive range of office removal services including employee relocation. We ensure individuals and families are moved into their new homes at the same time as your business is re-established in the area. We have a proven track record in scheduling even the most complex shifts of office locations, particularly London-Wales and we've never let a customer down! It's important for you to know you can hit the ground running once your operation has moved location and we guarantee to get the job done. Have everyone ready and motivated for change on your arrival in the valleys and get it done for an unbelievable price! Call 020 8746 9625 now for a free quote!
Guaranteed Professionalism For Your Business Relocation!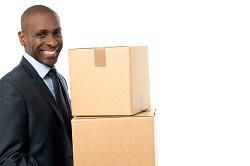 With a long-distance office move, it's important to have discipline and control. Our experienced office movers have dealt with everything from single office unit removal through to an entire building and all staff and when there's a journey spanning hundreds of miles, it's impressive that we've always kept our deadlines. It's important not to leave anything to chance in the commercial world, particularly if you have to pay the earth for the service! We know we're the best because our customers tell us so and we also know our prices cannot be beaten! We've grown because our satisfied customers tell other businesses pending relocation to new Welsh premises and we continue to get fresh business. Call the professionals and be amazed at our prices!
If You Want A Good Job Done, Call The Professionals!
Office removals have been the main concern of Removals Wales for many years. Our professional and experienced business relocation teams take pride in their organisational abilities and make even the most complex relocation look incredibly simple. The best thing our customers tell us is that you are guaranteed a great value for money service no matter how big or small the job is. Our teams are skilled, courteous and efficient and deliver results 100% of the time. Call without delay on 020 8746 9625 and speak to an experienced adviser.