Need a Cost-Effective Home Removals Service to Wales? Hire Us Today!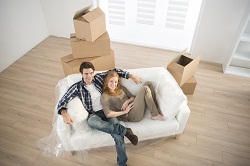 Then you should call Removals Wales today! We've been offering domestic removals from England to Wales for more than a decade, garnering a reputation for customer service on the way. It can be daunting when you have long distance home removals to plan but we take the headache away. We can help you organise your move date so that everything goes smoothly and there are no hitches and delays. You can be assured of a totally professional service when you hire our house movers and that will save you a whole load of time and money. If you are looking to move home to pastures new, call 020 8746 9625 today for a free consultation!
Let Our Bargain House Movers Take The Strain!
Moving home can be a massive chore even if you don't have much to relocate! We've been in the trade for so long that our domestic removals teams have faced about every challenge there is! We'll ensure that if you're moving home from England to Wales that everything will get to its destination with maximum efficiency. That doesn't mean that we'll hurry and be slapdash either! We just believe in getting on with the job at hand for our customers' satisfaction. Our firm is built on solid recommendations and word of mouth and that's why it matters to us that we always do a great job. Furthermore, we offer great value for money. Call us today for a free quote!
Moving To The Valleys and Don't Know Where To Start?
If you call us in good time ahead of your move, we can help you put together a moving checklist so that everything is packed and organised for the move date. That means our house relocation teams are able to get on with things much quicker which also means you'll be in your new home sooner. You won't need to stand over our employees and supervise them because they won't stand still for long enough anyway! Our vehicles are well-maintained and tip top at all times so that you can guarantee there won't be any delays due to mechanical breakdown. There's nothing that can stop us from being the very best at what we do. Call 020 8746 9625 today and reserve your appointment now!
Fantastic Value for Your House Relocation to The Valleys!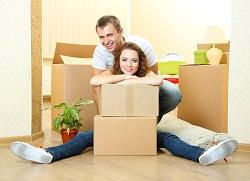 Long-distance relocations can be exciting as well as a little stressful perhaps. When you are moving from one established neighbourhood to a new and very different environment, the changes can make you heady! The one thing you want to know is that your house movers know what they're doing and can be trusted to get on with the job while you concentrate on more important things. That's why we take the time to run checks on all our staff because then you can be assured that they don't need supervising at all! Our teams are courteous at all times and respectful with your belongings. They won't charge into your home like bulls in a china shop! We'll load our vans with your things in a professional manner that prevents breakage or damage to your items. That's why we've become the go-to for any relocation to the Welsh valleys!
Call Us Today and Save Money Now!
Because Removals Wales are consummate professionals, experienced in all aspects of moving homes from England to Wales, we have a great reputation for customer service. Our home removals services have become so popular over the years because of their cost-effective pricing and superb teams of house movers. We'll work so fast that it will save you time and money. Find out for yourself why our customers come back to us for all their home removals requirements. Call 020 8746 9625 and act now!