Need a Professional, Affordable Removals Company? You Can Rely on Removals Wales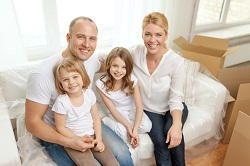 Are you moving house? The chore of moving from one home to the other can be very stressful. There is just so much to think about and sometimes it's just not possible to do it all single-handedly. Firstly, there's the planning, then there's the packing and then there's the finding a reliable removal company that you can trust. It makes it so much simpler if you can find a company that can do it all for you and for a low cost too. For your removals Wales choose Removals Wales. We can help. Call us today for a free quote on 020 8746 9625.
Unlike many large commercial removal companies, we offer a range of services such as removals, packaging and storage at a more than reasonable price. We also do our best to make sure our clients are 100% content with our service and if they're not, we can guarantee a refund. Why? Because we fully respect the needs of our clients and if they're not happy, we're not happy. For many people, especially for those working full-time, they just don't have the energy or the free time to pack and take the initial steps in moving house. Most of the time, this lack of free time leads to emotional anxiety and can really effect some people in a very negative way. We don't want this to happen to you. We want to help you and make your move to Wales a pleasant one. By hiring us, you no longer have to carry that burden on your shoulders because with our wealth of experience and skill, we can do all the packing and moving for you.
All of our employees are professional and completely trustworthy. The administrative team offer helpful advice and are always ready to answer any questions you have. As mentioned previously, they're also able to provide you with a free quote over the phone. As for the removals team, they are highly skilled and very reliable so you can rely on them for anything. They're qualified in driving a range of different sized vehicles too. The team work quickly, but efficiently and ensure that they are careful with your belongings to avoid the possibility of damage. They are also more than willing to help with the lifting of your boxes so you don't need struggle with them all on your own. You have a team of strong men to do it for you. We have often been complemented on the professionalism of our staff and it is true that we only hire the best.
When it comes to having your belongings moved, it is important to ensure that all is packaged well so that you don't run the risk of anything getting broken or damaged in any way. You might want to cut costs by avoiding a professional packaging service, but trust us; you will not gain anything from it other than the high risk of your possessions getting damaged. We can take care of the packing for you – and at a great price! We offer a range of packing services including the general packaging, professional packaging of fragile items, disassembling of furniture and much more. We can also provide you with high quality packaging equipment such as strong boxes, bubble wrap, labels and so on. By using our packaging services, you'll not only cut the risk of damage, you will also save time and a lot of energy. The team that packages your belongings has a lot of experience and skill in this department. Don't underestimate them.
Or perhaps you're moving commercially, from one business location to the other. We offer office moves at a reasonable price too. Work related moves can be even more hectic than domestic moves. However, we have the expertise to ensure your move goes smoothly. We have been doing office removals for years and are more than aware that each and every business has its individual challenges. This experience has allowed us to gain a fuller understanding of the resources needed to move businesses successfully.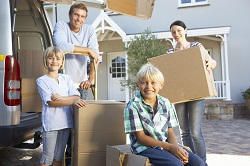 There is also a solution to those who need storage for their items. Whether you're downsizing homes and need a storage unit for the items you don't have room for, or a university student needing storage during the summer holidays, we offer a wide range of storage solutions from self-storage to long-term storage to short-term storage. Our prime aim is to provide a cost-effective, secure and clean storage unit to our customers. Our storage units are cleaned regularly and monitored on a frequent basis by our staff to make sure that the storage units are in the best possible condition and fit for storing items. We can assure you that our storage units are very secure so there is no possibility of any of your things getting stolen. Nor can rodents enter the units. Our main priority is to keep your items safely kept and in good condition. If any of your items get damaged in any way, we promise to give you a full refund. However, we can assure you that it certainly will not come to this, as the staff works hard to make sure all of our storage units are in good enough shape to store your goods.
For your removals Wales, we want it to be enjoyable and entirely hectic-free. We offer all the services you may need including domestic and commercial moves, office moves, man in van services, and storage and packaging services. To reach a vast amount of potential clients, we do our best to make sure our prices meet the budget of an average person. We want our services to be affordable to all and within everyone's budget. If you think Removals Wales has what you are looking for, give us a call on 020 8746 9625 and take the first steps to your move.